KAS will participate in the Ethiopia's largest construction show
KAS will partiscipate in THE ETHIOPIA's LARGEST CONSTRUCTION SHOW.
Ethiopia.
Any person that has just heard about Ethiopia would be interested to know more about this wonderful historical country. This horn of African country, which is located in the northeastern Africa, shares its borders with Sudan on the west, Somalia and Djibouti on the East, Eritrea on the North and northwest and Kenya on the South. The most interesting issue about Ethiopia is its History. Historians discuss it from back to the first millennium BCE. The oldest human ancestor of five million years was discovered in Ethiopia. The old Testament also talks about Ethiopian queen (Queen of Sheba) who questioned king Solomon when she visited Jerusalem. This is a sign of cleverness. Also in the early years of Muhammad's (PBUH) prophet-hood, his followers were mistreated by their families. The prophet sent some of them to Ethiopia by then the Kingdom of Axum. King Negus in Abyssinia (Ethiopia) Welcomed them and gave them protection. This is one of the greatest journeys in the Islamic history. Ethiopian history and civilization cannot be completed in a single article, but we can say it is the oldest independent country in Africa and one of the oldest in the world.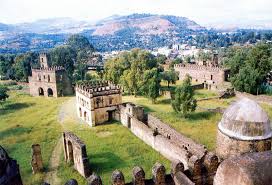 Ethiopia, Fastest growing economy in Africa
İts rich history is a great factor for its development. A country which was not colonized, Ethiopia is not only the fastest growing economies in Africa but also one of the fastest growing economies in the world. According to international agencies like IMF, world bank and Gates Foundation, Ethiopia has recorded an "impressive growth" during the past few years. World Bank predication for Ethiopia's economy as the most expansive on the African continent for the year 2017 still stands. The Ethiopian government established policies to create economic liberalization and reduced customs tariff from 230% to 35% (maximum) and the minimum is 5%. Apart from its historical factor, other factors which have led its development are, but not limited to being the second most populated country in Africa, having many diplomatic missions, International and regional organizations such as United Nations, African Union, EGAD, NGO's and their different offices. This indicates an increased demand for residences, commercial buildings as well as international offices.
Turkish companies in Ethiopia
Economic developments are pushing Turkish investors as well as local investors to invest in real estate , agriculture and industrialization. By the way, Ethiopia and Turkish relations started long ago in 1896 during the reign of Sultan Abdülhamid II and Emperor Menelik II even before the modern Turkey. The first Embassy of the Republic of Turkey's in Sub-Saharan Africa was opened in Addis Ababa, in 1926. Also, the first TIKA (Turkish Cooperation and Coordination Agency) Office in Africa was opened in Addis Ababa in 2005 and First AA office (Anadolu agency) ,a Turkish news agency in Africa was opened in Addisababa. What is interesting is that Turkish Foreign Direct Investment (FDI) in the Africa is USD 6B, however a large share of 2.5 billion USD has been channeled to Ethiopia. More than 150 Turkish firms operating in Ethiopia are employing the highest number of workers in private sector. Although Ethiopia is a land locked country, it is clear that Turkey prefer Ethiopia to any other sub-Saharan African country.
KAS will participate in the Addisbuid exhibition. 13-16 october
KAS is a brand name for Kayalar Group, a Turkish company which started its activities in 1970. This year, Turkish leading producer of brass fittings(KAS), will participate in ADDISBUILD with more than 2000 products which are used in natural gas, fire installations, connections, water installations, construction and industrial markets. KAS products that will be introduced in the Ethiopian market include PPRC products, Corrugated Stainless Steel Hoses, faucets, manifolds and brass fittings. Since real estate and construction is a booming activity in Ethiopia, KAS quality will help Ethiopian plumbers, wholesalers and contractors to establish their reputation as it as been in countries like Germany, England, United Arab Emirates, Saudi Arabia, Netherlands, Poland etc. Please Visit KAS between 13-16 October at Stand A74 MILLENIUM HALL ADDIS ABABA
Ismael Sekiziyivu
Area manager
KAS