About Ball Valve – What is the Ball Valve?
What is the Ball Valve?
The Ball Valve , is a quarter turn valve that to check the flow through, using a sphere with holes and turns. The hole of the sphere is off when it is flush with the flow and rotated 90 degrees by the valve arm. When the handle is on, flat to align with flow. When the handle is off, the handle is in the upright position to ensure visually verification of valve condition.
The KAS Ball Valve is, a long-lasting, it performs well after many cycles even after many years of use and safe.
KAS Ball valves are long-lasting, performing well although it is used for many years and lots of system and safe. These qualifications provide preferability for ball valves, it is perfect selection for closure and control applications.
The products of KAS VALVE: https://kas.com.tr/en/prod-category/valve-and-brass-fittings/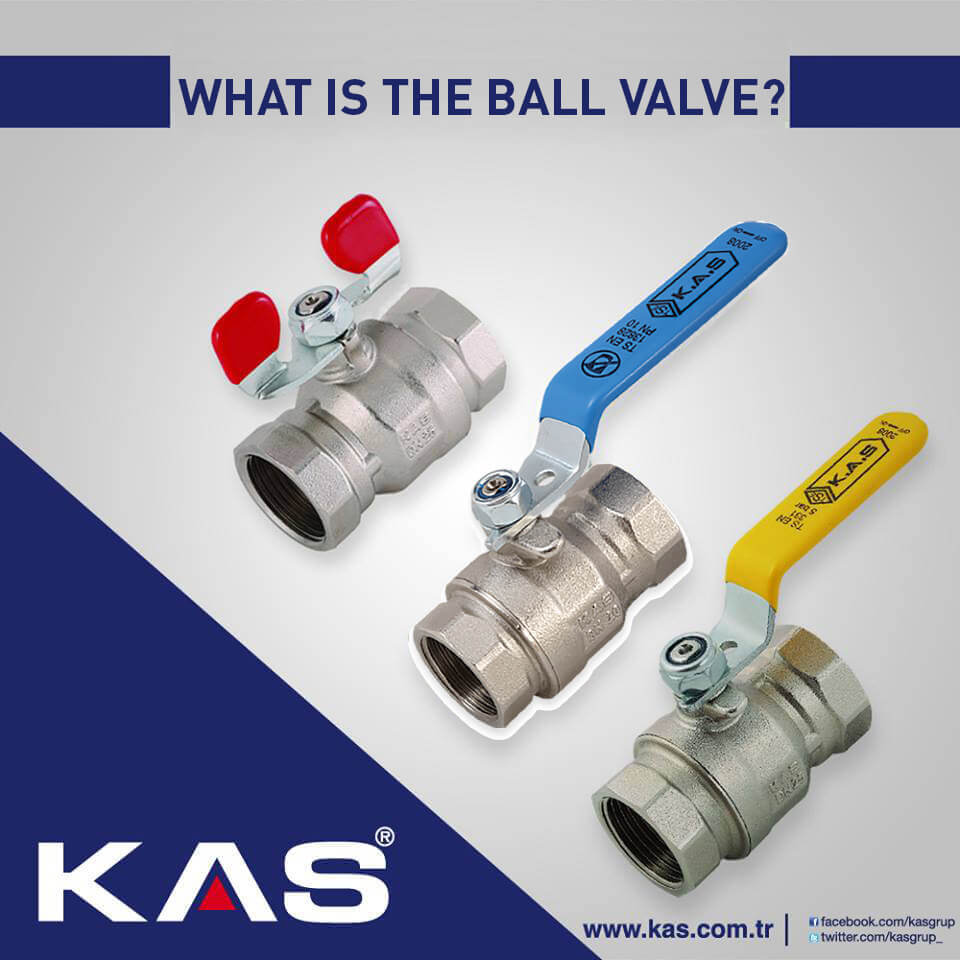 Ball valves are generally designed on 3 standards.
1- EN 13828-Drinking water installations in buildings- Manually Operated- Copper Alloy and Stainless Steel Ball Valve;
Products inclusive to the European Standard; use in buildings, nominal pressure is until PN10 and working temperature is until 65 ºC, drinking water that allowable at until 90 ºC with max 1 hour. The nominal diameter is between DN8 and DN100 with copper alloy ball valves.
2- EN 13547- Valve for Industrial Purpose- Copper Alloy Ball Valve;
Products inclusive to the European Standard; the nozzle with flanged, screwed, tubule (capillary) or tightening or loosening nut / threaded are copper alloy valve for general usage. The copper alloy is not for drinking water applications. For special case, for example gas, with the suitable supplying performance standards, these valves is useable. The establishment approval might be needed. The nominal size is between DN6 and DN300, the nominal diameter is between 6mm and 110mm. The nominal pressure range is PN6, PN10, PN16, PN20, PN25, PN32, PN40 with suitable C-150 and C-300.
3- EN 33- Ball Valve usage of Building Gas Installation with Manuelly and Closed Conical Covered Valve;
Products inclusive to the European Standard; ball type and closed conical cap. The working principle of ball valve is that, indoor or outdoor with not embedded directly housing and commercial building for used first, second, third degree gas (according to EN437) until 0, 2 x 105 Pa, 0,5 x 105 Pa, 1 x 105 Pa, 5 x 105 Pa, 20 x 105 Pa pressure and the range from -5°C or -20°C to +60°C.
"Not embedded directly" means, under-floor valve that not contact land or others. (for example, protection in theca). According to this European Standard, the valves are produced with DN6,8,10,12,15,20,25,32,40,50,65,80 and 100.