What Should Be Considered When Buying EN 14800 Stainless Flexible Connection Hose (Flex)?
In the stove or oven EN 14800 stainless flexible connection hose connection natural gas hoses you use in your homes, you may be putting your family in danger without realizing it. Below we will try to explain how to easily prevent this and how you can easily distinguish quality products that meet the standard from others. You can contact our customer service for the safety steps you have in mind about your KAS branded cooker flex (cooker flex) connections.
1- NUMBER OF NODES – FLEXIBILITY / RESISTANCE AGAINST BENDING:
The higher the number of knuckles (knots) in the stainless flexible flex hose, the more resistant your hose is to movements. So that you can clean your stove or oven with peace of mind.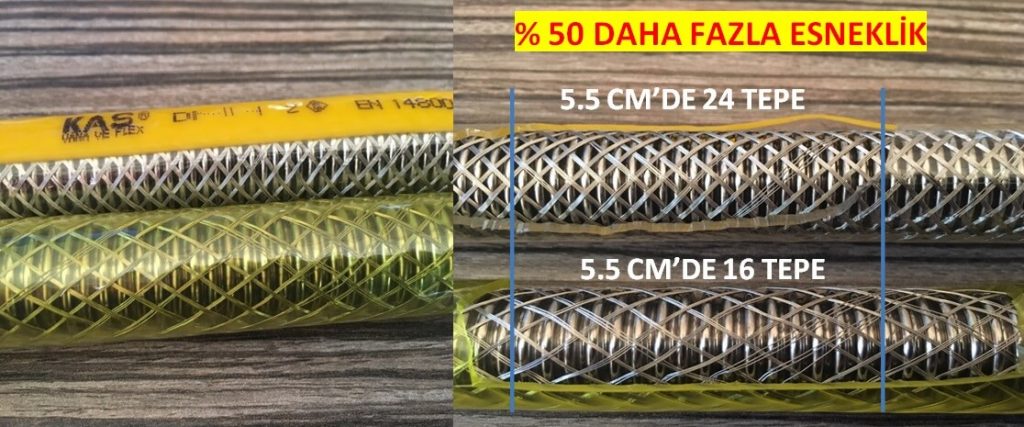 2- NUMBER OF WIRES – FLEXIBILITY / RESISTANCE TO BENDING:
The more wire in the stainless braid (same thickness) of the stainless flexible hose, the more resistant your hose is against movements. For cleaning your cooker or oven with peace of mind and for twisted assemblies.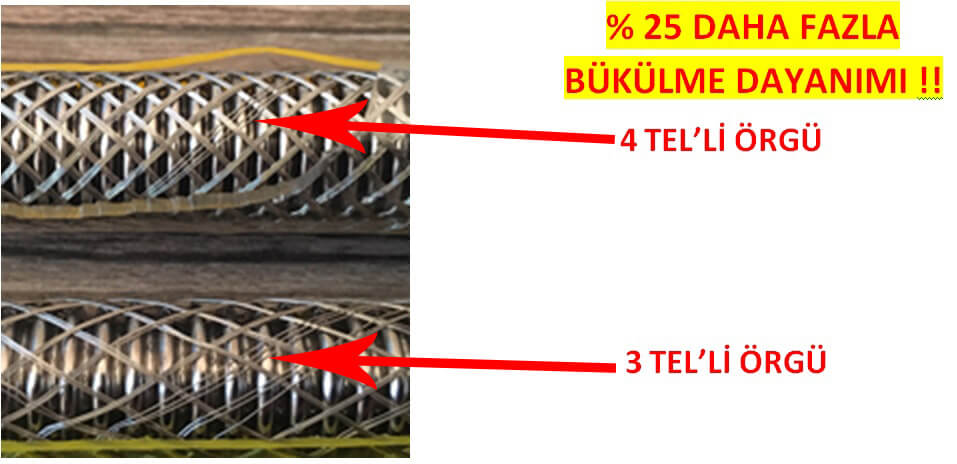 3- KNITTING (WRAPPING) TENSION
The higher the braiding density of the hose, the higher its flexibility and resistance to bending.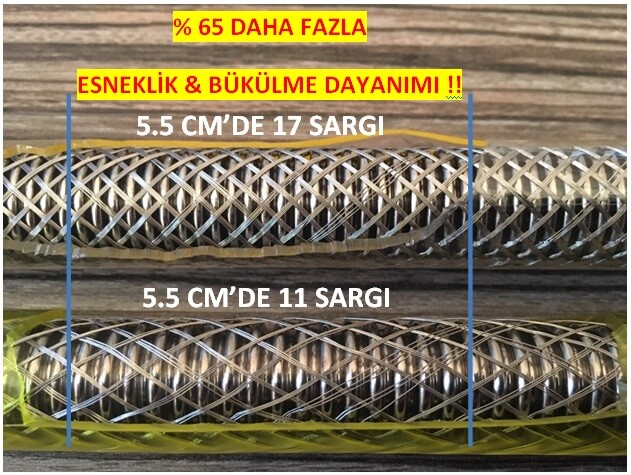 4- BRAND LETTER
The brand letter showing that the brand stands behind its product after a disaster should be legible even after a fire. Brand names on a PVC sleeve are absolutely not suitable for this. Articles should be written permanently on metal surfaces.

5- STAINLESS – RESISTANCE AGAINST DEATH
No part of the flexible hose should be strongly magnetized. A magnet-holding hose is not compliant with standards. The steam released while cooking, the chemicals you use while cleaning will corrode these parts in a short time and cause gas leakage.